Bristol News & Media
Who We Are
Bristol News and Media is Bristol's leading media publisher with an award winning portfolio including two daily regional newspapers, one weekly regional newspaper and an online news offering through bristolpost.co.uk and westerndailypress.co.uk. In 2013, the bristolpost.co.uk was recognised as South West Website of the Year at the EDF South West Media Awards 2013
Our growing digital portfolio includes the newspaper companion websites bristolpost.co.uk and westerndailypress.co.uk as well as mobile sites to complement our key newspaper brands and hyper local sites which provide precision geographical targeting to local advertisers.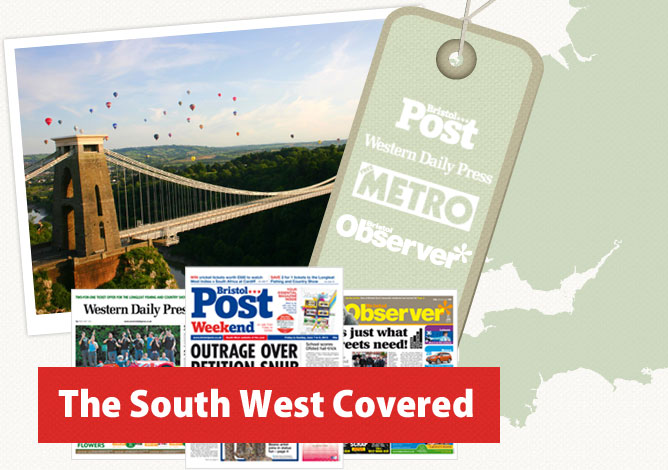 The Perfect High Impact Advertising Solution
We offer powerful advertising solutions, combining traditional media with exciting new digital opportunities across our national and regional brands. From display, classified, sponsorship, advertising promotions, creative inserts and digital we can create the perfect high impact advertising solution tailored to suit your needs, whatever your message, product or service.
Our Audience
At Bristol News and Media we reach an incredible 686,000 readers every single week through our print titles alone.
Our new websites bristolpost.co.uk and westerndailypress.co.uk which launched on May 10 are already hitting over 2,000 unique visitors per day.