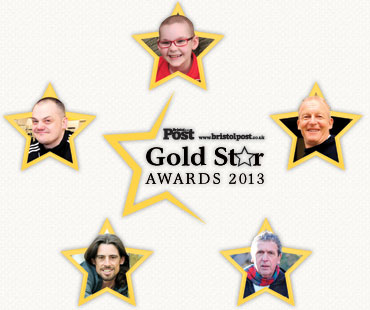 Bristol Gold Stars Awards
Bristol Marriot City Centre, 13th December
This is the 19th consecutive year we have held these awards for local heroes.
During that time we have honoured people of all ages and from all backgrounds, faiths and all walks of life. Some have saved lives, some have shown great bravery or behaved with immense courage in the face of adversity and some have cared for others who are ill or less fortunate.
This year's awards, which are sponsored for the tenth year running by Bristol bus company First Bus, are also supported by CR Windows, Abbeywood Tots Day Nursery, the Bristol Hippodrome, Gregor Heating & renewable, Surecar Direct, and Hutchinson Legal & Associates, who have each generously sponsored an award.
For more information and Sponsorship details contact Lisa Twitchin on 0117 934 3109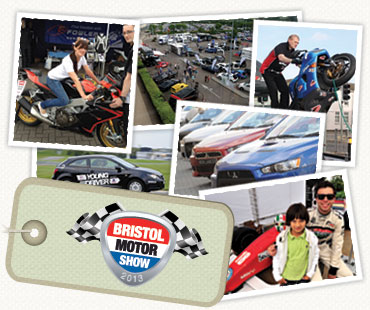 Bristol Motor Show
Cribbs Causeway, Date 2014 TBC
The Bristol Motor Show brings three days of free entertainment to shoppers with a variety of entertainment; as well as a selection of the latest cars, motorbikes and motor homes from local dealers.
Due to the popular demand from dealers pre-booked space for the show is already filling up.
To reserve your event space now contact Hayley Curtis on 0117 934 3736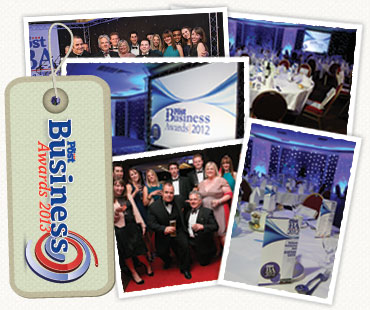 Bristol Business Awards
Passenger Shed, Bristol - Date 2014 TBC
The awards are designed to reward excellence amongst the Bristol business community, as well as providing the opportunity for local businesses to raise their profile. We want to shout about our businesses' achievements to the outside world and show why Bristol and the surrounding region is THE best place to do business. We are home to a wealth of talent, innovation, creativity and dedication.
As a sponsor you have a chance to associate your name with Bristol's thriving business community with over 400 business leader attending the awards at the Passenger Shed in 2013.
For more information and Sponsorship details contact Lisa Twitchin on 0117 934 3109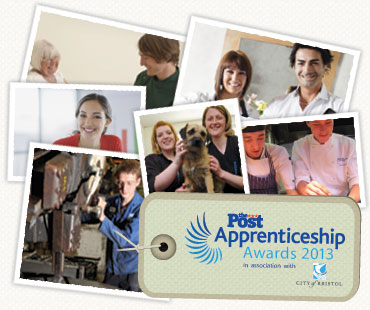 Bristol Apprenticeship Awards
Location and Date 2014 TBC
The Bristol Post Apprenticeship Awards recognises apprentices and the businesses which help drive apprenticeships in the area.
The judges will be looking for entries which showcase the impact an apprentice has had on the business.
There are categories for apprentices from different industries and businesses of all sizes in the local area with several categories leading up to the coveted Bristol Apprentice of the year.
This is the perfect opportunity to associate your brand with the developing Bristol business community and support our effort to highlight the role of the apprentice in the workplace.
For more information and Sponsorship details contact Nicole Archer on 07718 152182